FACILITIES
32,000 total square feet under roof with 24,000 newly renovated specifically for quality fabrication of steel.
Shop Capacity currently 42,000 MH/Yr. (4500 tons/Yr.)
EQUIPMENT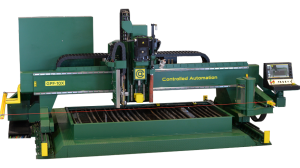 GPF 1024 – 10Ft x 24 Ft plate processing table equipped with oxy fuel and 400 amp plasma torch along with a 10 station drill toll changer. Precision drilling up to 2-1/4in diameter and burning plate up to 6in thick. Check it out on YouTube.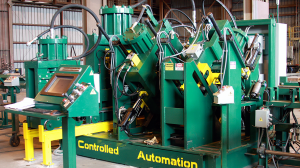 ABL-100 Triple Gage punch, 50Ft angle processing line is able to punch and shear angle sizes from 2x2x1/4 to 8x8x1 and flat bar sizes from 1/4×2-1/4 to 1×12.Check it out on YouTube.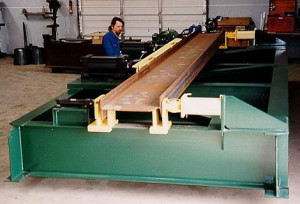 Cambco 825, 412 ton cambering machine, capable of cambering wide flange material up to W36x194.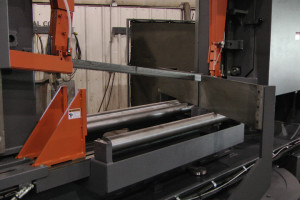 HEM SAW-WF190MRB-DC with the ability to cut at both 90 and 45 degrees, this machine has a cut envelope of 25in high by 4in and 27in wide respectively. Check it out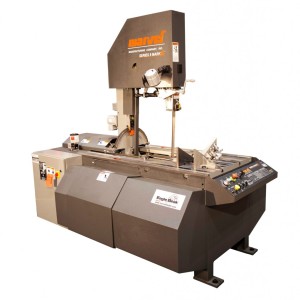 Marvel-8MARKII, Vertical tilt framing, saw is capable of miter cutting up to 60 degrees left and right with a cut envelope of 18in by 26 in.Check it out

Beam Line Drill – 344, high speed production drilling of wide flange steel, equipped with three heavy duty spindles capable of processing material up to 44in wide.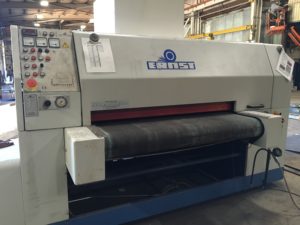 ERNST Deburring cylinder:
The ERNST deburring cylinder operates with a highly flexible and very soft deburring drum, that grinds the parts only on the edges of the workpieces and compensates for thickness tolerances as well as warpage. Check it out