About Us
For over 65 years, J.A. McMahon has been successfully fabricating structural steel for commercials, industrial facilities and infrastructure projects.
We work quickly and efficiently to provide a quality product at a competitive price.  Your deadline is our utmost concern.  Additionally, the added value you are looking for is available in the form of value engineering, alterations services, and perhaps most importantly, our proactive approach to working on your project.
CERTIFICATES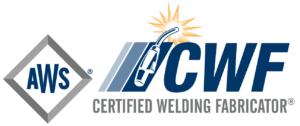 AISC Standard for Steel Building Structures
AISC Certified Bridge Fabrication – Simple
AISC Standard for Bridge and Highway Metal Components
AISC/AWS Certified Welding Fabricator
Francis P. Conroy Scholarship in Civil Engineering
This scholarship was established 'in 2001 in appreciation of Francis P. Conroy's fifty-five years of dedicated service as a professional engineer for J. A McMahon, Inc. The award, to encourage the study of structural engineering at Youngstown State University, was given by J. A. McMahon, Inc. in his honor.
Eligibility:
Recipient must be· a civil engineering major; residing in the five county area of Columbiana, Lawrence, Mercer, Mahoning, or Trumbull Counties, with a minimum GPA  of 3.0. Financial need must be demonstrated.
AFFILIATIONS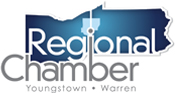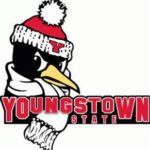 Proud Sponsors
YSU STEEL BRIDGE COMPETITION
The 12- member team, an American Society of Civil Engineers YSU Student Chapter, competed against fifteen colleges and universities from Ohio, Kentucky and Western Pennsylvania.  The team, will compete in the National Student Steel Bridge Competition at Oregon State University May 26 and 27th.

Benefits of Certification
Being a certified fabricator not only means complying with the industry standards, codes and practices, it means going beyond the call of duty to meet or exceed the expectations of their customer requirements and contract specifications. From the receipt of a contract or purchase order to the day the steel components are delivered to the customer, every procedure is reviewed, monitored, inspected and recorded to assure full compliance to American Institute of Steel Construction standards, codes and practices.